Gin Flight - Large Group Booking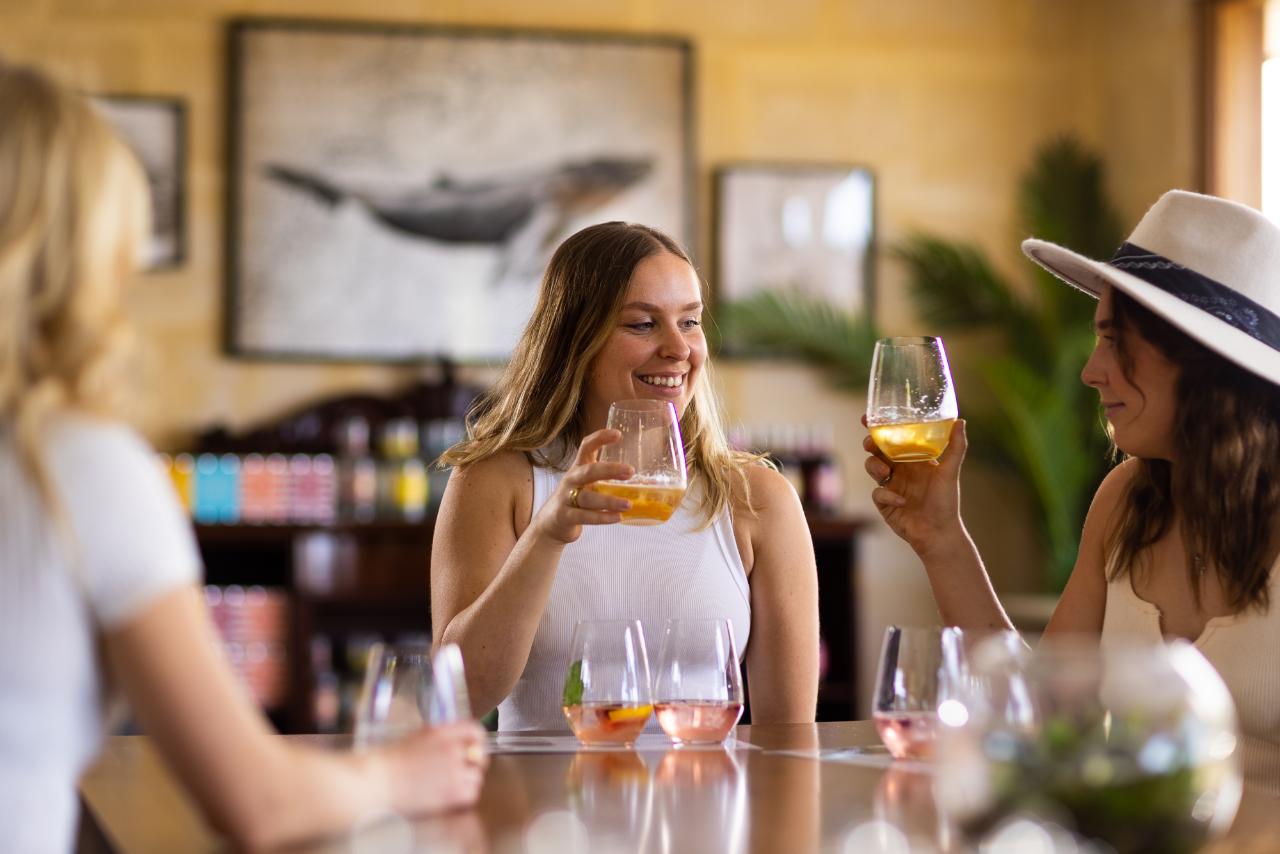 Duration: 60 Minutes (approx.)
Location: McLaren Vale, SA
Product code: SSGRPFLIGHT
Settlers Spirits Distillery Door is located on Foggo Road in the heart of McLaren Vale, South Australia. With spectacular views overlooking local vineyards and the Willunga Hills, the Distillery Door is home to many delicious experiences that you can enjoy.
Pre-selection of your flight is required at time of booking.
Hypnotic Exotic - Yuzu Gin | Coriander Leaf Gin | Blood Orange & Chilli Gin
For those that seek to immerse themselves in life experiences with an adventurous twist, this is the flight for you. Perfectly pairing citrus zing with exotic zest, and a shot of chilli heat to up the finish - these gorgeous aromatics and intense flavours will leave your tastebuds singing.

Signature - Rare Dry Gin | Juniper 3 Ways | Sloe Gin

There's a reason classic choices are always in vogue, they are simply timeless. So are the gins featured in this flight. All recipients of medals and awards, they tally together to create a smooth sailing voyage in a first-class captain's cabin. Fresh and bright botanicals match with warm spice, it's a flight worth taking.

Spice is Nice - Old Tom Gin | Spiced Fig Gin | Shiraz Gin
Sometimes a flight featuring sugar and spice is quite nice! Starting with notes of liquorice, cinnamon and nutmeg from our Best-in-Class Old Tom Gin, then moving to the delicious warmth of spiced fig, and finishing with the heart-warming Shiraz Gin, this flight will leave you feeling cozy from the inside out.
Sweet Nothings - Pomegranate Gin | Pink Gin | Breakfast Gin
Often, it's the delicate, dainty things in life that are the most delicious. So it is with this gin flight. Like a gentle caress, or a soft embrace, these elegant botanicals whisper to your palette and promise of sumptuous sweet nothings. Beginning with refreshing pomegranate and vanilla sweetness, to rose pink petals and raspberry kisses, and finishing with lemon and honey goodness - this flight is full of grace.